BY GREATREJECT · 24/03/2021
Worldwide there's a fast growing resistance to the corona policy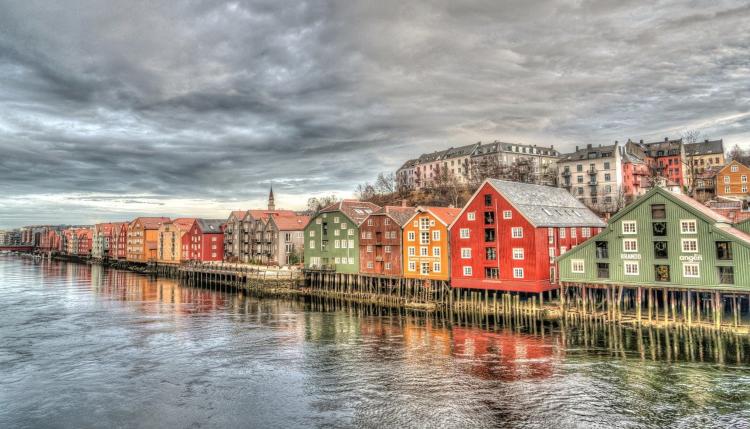 Various investigators conduct investigations, in collaboration with lawyers and advocates. The 2nd Nuremberg Tribunal is a fact. Its act has been in preparation for months now.
This is under the leadership of German lawyer Dr. Reiner Fuellmich, who is currently filing a class action. What is a class action? A class action, also called a representative action or group claim, is a form of jurisprudence in which a large group of people collectively bring a claim before the court or in which a certain class of defendants is prosecuted.
And now good news from Norway:
A group of researchers from Norway have filed a lawsuit against the corona policy.
The Norwegian government is being sued for crimes against humanity.
A report on this has been sent to the Ålesund police station.
A copy of the report is currently being sent to the International Criminal Court and then released on the Internet.
You can see the Norwegian version of the report, sent to the police, translated below.
You can download the official document (in Norwegian) here.
(When you click the link, wait 5sec, press the bottom 'GET LINK' button. Then a new window will appear, close it immediately. In the old window you will switch directly to the file)
Beginning Norwegian Report
Police Report 19/03 2021
The main review applies to all those listed here in the document with organizations directly responsible for these: Erna Solberg and Bent Høye.
The entire government as well as the entire Storting and FHI, CEPI, WHO, GPMB and other organizations
associated with this as well as co-responsible parties mentioned in the notification below, with the exception of Nuremberg. The notification is also sent with the same wording Nuremberg and The Hague. Copies will be sent for public reading and sent to heavy organizations, all municipalities, doctors, infection control physicians, bar associations and human rights organizations. It will spread every conceivable social media and world press.
In hindsight, it should not be possible to say … I didn't know that.
Recalls that based on similar evidence in several other countries, a trial was started in Nuremberg and the trial is now approved and active by the Nuremberg court. Also recalls the following The Nuremberg laws now have an important addition for those receiving this review.
Quote, "I have only followed orders is no longer valid"
Nuremberg Guidelines 1947
Thus, the recipient of this review is not protected by their superiors and duties
even to intervene on an independent basis and report their knowledge. I demand feedback
on review as soon as possible received.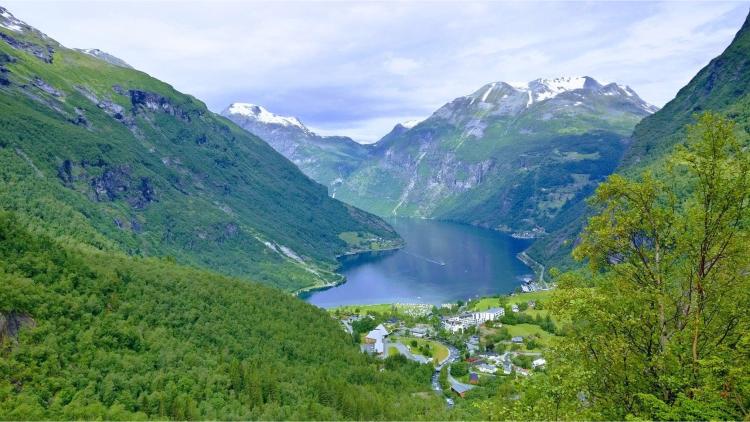 Highlights:
Proven with NIPH's own data/documents and figures as thereby demonstrably
Participates in an internationally planned false pandemic. (See attached document)
Violation of international law and human rights
Violation of the European Commission's definition of human rights by coercive rules
Violation of the Nuremberg and Hague rules on fundamental human rights
Violation of the Norwegian constitution on several points
The above is also reported.
Changing the pandemic definition to provoke Lock Down.
Side note: ask yourself, where did the flu season go? The key word is to change the cipher with a different name. So PHASE the flu registration "Lighthouse". Page change introduction of Covid 19 in the numbers.
See in particular chapter 6-7 in the attached document where the above figures are shown and proven with clarity in their own words. (Collecting evidence is important to secure quickly, then they are demonstrably constantly manipulating and modifying their own documentation).
Violation of human rights additional:
Side note: compulsory vaccination, compulsory health exercise, police and abuse of military force and abuse of these bodies illegal for Lock Down. Plans for coercive introduction of vaccine passports, vaccination, since freedom of movement and employment are limited strong without vaccination and vaccination. Is it voluntary then?
Refers to pharmaceutical industry statements in the media. This is part of the review and violation of human rights. This is an active attempt at discrimination, movement restriction and the freedom to which every person is entitled. This again for a behavior of a false pandemic, as well as forced vaccination with a dangerous vaccine. Medical dictatorship?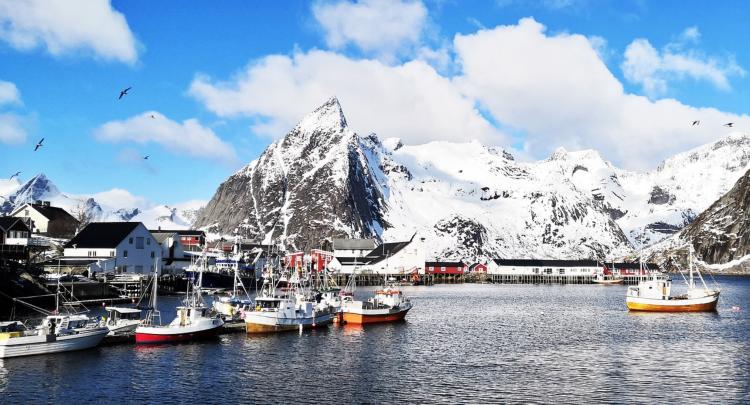 National Offenses
Penal Code Chapter 17
Our government violates several laws in the "Penal Code, Chapter 17. Protection of the independence of Norway and other fundamental national interests ", by knowingly creating a false pandemic with its consequences for people, mental health, health care, human rights and ceding sovereignty to foreign power as the end goal. (Treason of the Country).
Attached document proves this with WEIGHT and soundness. Foreign power organization that The UN-EU-WHO and the WEF are clearly some of the driving forces behind this. This is our Deposit and Both government and FHI, CEPI holistically involved in and demonstrably familiar with. Refers to the document. Other paragraphs not mentioned, possible other violations of international law, human rights recorded by the reading of a document by a police lawyer, should be added automatically as charges.
The level of seriousness indicates, in my opinion, and in viewing this material as I
received, indicate the level of Nuremberg and the Supreme Court. Police and military are urged to act immediately secure evidence and stop a demonstrable hostile exercise of power by the people, as well as Berge, live! This has major implications for sovereignty and public health and the demise of the country's economy,
based on a proven false pandemic and Lock Down. (See main document)
A bit about the evidence:
The evidence is solid and comes mainly from official sources such as FHI and WHO
which proves a planned false pandemic with its own number data, as well as publications on itself sides. (Sources). The context makes the evidence generally solid based on their own sources and materials. At the same time, this proves their involvement and holistic planning among all actors Listed above.
Chapter 17 of the Criminal Code Protection of the independence of Norway and other fundamental nationalities interests.
§111. Violation of the independence and peace of Norway.
Imprisonment of up to 15 years is punishable by the use of force, threats or other unlawful acts way constitutes a danger to Norway or a part of Norway
(a) is incorporated into another state,
(b) becomes subject to the rule of a foreign state,
(c) or a state with which Norway is an ally or in a fighting alliance, war or hostilities are inflicted,
(d) be inflicted significant restrictions on their right to self-determination; or
(e) detachment.
§112. Serious violation of the independence and peace of Norway
Serious violation of the independence and peace of Norway is punishable by imprisonment for up to 21 years. In deciding whether the violation is serious, special emphasis will be placed on whether
(a) it has had particularly serious consequences for Norway,
(b) it has been carried out by organized armed action, exploitation of fear of intervention by a foreign state, or by threat of this,
(c) the perpetrator is a member of the government, the Storting or the Supreme Court, or belongs to the highest civil or military leadership of the country,
d) the act has resulted in loss or danger and loss of life.
It is mentioned added in the review.
Note: mental health consequences: suicide occurred during false pandemic and caused Lockdown.
§113. Violation of the Norwegian Constitution.
Anyone who by the use of force, threats or in any other unlawful way endangers Norway constitution is amended, punishable by imprisonment of up to 15 years.
§114. Serious violation of the Norwegian constitution
Serious violation of the Norwegian constitution is punishable by imprisonment for up to 21 years. In deciding if the violation is serious, special emphasis will be placed on matters listed in Article 112(a)-(d). Finally, due to a proven false pandemic, leading to and has led to suicide, medical deaths due to the Astra Zenika vaccine (blood clot). Refers to recent media
Paragraph. Claimed that the following paragraph was broken. All of the above in document review, individuals and organizations, as well as the management of the organization, are reported to the subordinate law paragraph: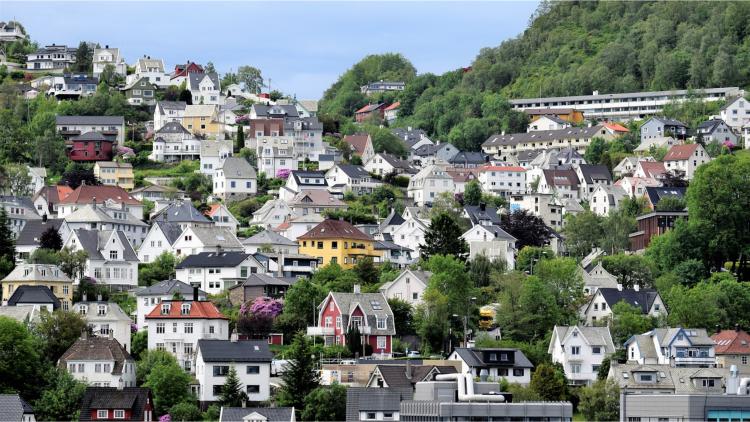 Quote Act.
Intentional homicide under Penal Code § 233, second paragraph, has a prison term of 21 years.
End of comment:
When I received this document and now with a much more serious update, as I have read it I have no choice but to pass it on and review it. My motivation for reporting is to save the lives and health of those most affected by this story. (Children) Also as a result of anyone being afraid, or afraid of being humiliated.
I do not assume that the review will be submitted by others. Therefore, I feel compelled to leave, to this step, despite a huge personal risk, as it is the duty of me and others to save lives. Hence the submitted review. Encouragement to all in Norway. Please provide independent police investigation based on this evidence in sent document. Now this stands and falls on each of you, who dares to also stand in front take responsibility and submit the review yourself. This is especially true for you officials. Imagine carefully about whom you are really serving, namely the people! And what the consequences will be now for those of them near and dear! Turn around in time!
Finally. "Take care of your flock"
Sincerely,
Kenneth Otterlei
6260 Stette Skodje.
*** End of Norwegian report
A serious indictment!
The other added document,
COVID19 A PLANNED PANDEMIC AND A CRIME AGAINST HUMANITY,
can be downloaded here
(When you click the link, wait 5sec, press the bottom 'GET LINK' button. Then a new window will appear, close it immediately. In the old window you will switch directly to the file)
It is a 53-page research report originating in Norway.
Please visit the Dutch source: CommonSenseTV
Dr Mike Yeadon has been in contact with us here at The Daily Expose with a message for everybody. This is what he had to say…
BY THE DAILY EXPOSE ON MARCH 26, 2021
'To anyone confused by what's going on, with:
Untrustworthy PCR mass testing (so we don't really know where each nations epidemics stand & we certainly cannot have confidence in numbers of deaths attributed to Covid19), through
Mask mandates (not supported by any trials evidence) and
Lockdowns (which are repeatedly proven not to work, nor would you expect them too, given it's infectious contacts which matter, which requires symptoms and illness, such people are not out & about, so shutting down most of civil society isn't going to reduce infectious contacts, which occur mostly in institutions) and now to
Vaccination of everyone – not only those at risk but everyone else, including, in due course, minor children & even newborns.
Globally repeated almost everywhere. What a coincidence, I'm sure it's merely coincidence theorists who ignore all this information hiding in plain sight.
Can you come up with a benign explanation for all this? No, me neither.
Ok, right down the rabbit hole. Feel free to laugh nervously. Then show why I'm wrong. If you cannot, please don't later say "We never knew! We didn't recognise it as fascism! We just followed orders!"
---
We face imminent medical tyranny.
I believe the combination of vaccine passports & superfluous 'top up vaccines' are to be used for malign purposes.
Obviously I do not know the details, as it's not my crime. But crimes against humanity are certainly being committed in my country & elsewhere.
My deductions are solidly based as I'm a pretty well educated immunologist. I've also checked in with several top class immunologists.
Of course, you already know this: do not accede to vaccination, unless for sound, medical reasons. Otherwise, if you are not at risk from the virus, do not conspire with our captors. Your vaccination doesn't protect others. All the vulnerable in U.K. have been protected. Only none vaccinated people could acquire the virus & get ill. Almost no one will die. So it's madness what's happening. Even pregnant women are being lied to & deceived in order to pressure them to get vaccinated (see letter on UKMFA Does that sound like a measured policy? Nothing I write is faintly controversial.
Yet the EU has just voted for vaccine passports, contrary to numerous international laws arising from the last time medical fascism ruled. Unfortunately it's happening again, which is why there's reckless pressure to vaccinate people not at risk. That this is being allowed tells us medical ethics has died in U.K. as vaccinating tens of millions of younger, healthy people has the inevitable consequences of injuring or killing some people who would not have died. This is inevitable as no medical intervention comes with zero risk. I'm not even alleging specific risks (though these exist and we tried to warn the EMA about blood clots a month ago, and later put out an open letter to this effect, but I was completely censored, even having used a commercial news wire service).
I fear that, for the first time in history, every human will have a digital ID associated with their health status including vaccination. I think the vaccination is not even very relevant. Its just a ready means. It's the digital ID, in one place, which will be used to grant, or not, any privileges by the controller of the database. That's never happened before in human history. It will be abused. Don't get vaccinated. Accept the limitations & fight the illegality. Accepting vaccination will lead to the next part.
I am sure as an immunologist that virus variants have no chance whatsoever of escaping immunity. No variant is less than 99.7% identical to the original virus. It's laughable to suggest that a change similar in proportion to me putting sunglasses on will mean that people who know me will then not recognise me.
Yet pharma is actually manufacturing top up vaccines. Global medicines regulators have decided that because these are similar to the original vaccines, no safety studies are needed.
If I'm right, and I'm sure I am, superfluous genetic sequences will be administered to a large slice of the worlds population. For no benign reason.
Associated to vaccine passports & I can see none other than a very, very dark future ahead.
I know that what I outline is so extreme that people won't hear, listen, take in or believe it. They'll assume I've lost my mind. I have not. Instead, I've read more original research articles in the last year than at any time since I stood down as CEO of a biotech company I'd co-founded. My life in the surface would be much more fun if I just shut up. Don't think I too don't want to run & hide from this. But I just can't. It's not for me but my children & grandchildren. I want you to feel protective towards yours.
In this information & psychological operations war, there are no Allies. No one is about to come & save us. Only we can save ourselves. Peacefully, firmly & in huge numbers, say & show that WE DO NOT CONSENT. I'm a law abiding citizen, but as a former senior judge said, in essence, when laws are bad, you have an obligation to dispute them. Do not assist in medical tyranny by using the thin excuse that "you were only following orders".

Yet my heart is sure, as is my brain. I was raised by foster parents who's relatives died in the Nazi death camps. They were incredible people. Determined & compassionate, they took in a lost, moody teenager & helped shape the person I became. I owe them & their memory & fight. I will fight, no matter the cost. This is my obligation.
But how can I communicate this, without immediately being classified as insane? I would value the opportunity to liaise with anyone with whom I can be a force multiplier.
With best wishes. Though I wasn't raised in a specific faith, I've started signing off with may God save us all.
Mike
Dr Mike Yeadon
References relevant to immunology & variants:
https://www.biorxiv.org/content/10.1101/2021.02.27.433180v1https://www.sciencedirect.com/science/article/pii/S266637912100015Xhttps://doctors4covidethics.medium.com/urgent-open-letter-from-doctors-and-scientists-to-the-european-medicines-agency-regarding-covid-19-f6e17c311595'
SOURCE: https://dailyexpose.co.uk/2021/03/26/exclusive-dr-mike-yeadon-talks-to-the-daily-expose/
Published on March 5, 2021
Written by thewallwillfall.org
Note: This article, published on 5 February 2010, originally appeared in Forbes. It was removed sometime in mid October 2020 with no explanation.
The World Health Organization has suddenly gone from crying "The sky is falling!" like a cackling Chicken Little to squealing like a stuck pig. The reason: charges that the agency deliberately fomented swine flu hysteria. "The world is going through a real pandemic. The description of it as a fake is wrong and irresponsible," the agency claims on its Web site. A WHO spokesman declined to specify who or what gave this "description," but the primary accuser is hard to ignore.
The Parliamentary Assembly of the Council of Europe (PACE), a human rights watchdog, is publicly investigating the WHO's motives in declaring a pandemic. Indeed, the chairman of its influential health committee, epidemiologist Wolfgang Wodarg, has declared that the "false pandemic" is "one of the greatest medicine scandals of the century."
Even within the agency, the director of the WHO Collaborating Center for Epidemiology in Munster, Germany, Dr. Ulrich Kiel, has essentially labeled the pandemic a hoax. "We are witnessing a gigantic misallocation of resources [$18 billion so far] in terms of public health," he said.
They're right. This wasn't merely overcautiousness or simple misjudgment. The pandemic declaration and all the Klaxon-ringing since reflect sheer dishonesty motivated not by medical concerns but political ones.
Unquestionably, swine flu has proved to be vastly milder than ordinary seasonal flu. It kills at a third to a tenth the rate, according to U.S. Centers for Disease Control and Prevention estimates. Data from other countries like France and Japan indicate it's far tamer than that.
Indeed, judging by what we've seen in New Zealand and Australia (where the epidemics have ended), and by what we're seeing elsewhere in the world, we'll have considerably fewer flu deaths this season than normal. That's because swine flu muscles aside seasonal flu, acting as a sort of inoculation against the far deadlier strain.
Did the WHO have any indicators of this mildness when it declared the pandemic in June?
Absolutely, as I wrote at the time. We were then fully 11 weeks into the outbreak and swine flu had only killed 144 people worldwide–the same number who die of seasonal flu worldwide every few hours. (An estimated 250,000 to 500,000 per year by the WHO's own numbers.) The mildest pandemics of the 20th century killed at least a million people.
But how could the organization declare a pandemic when its own official definition required "simultaneous epidemics worldwide with enormous numbers of deaths and illness." Severity–that is, the number of deaths–is crucial, because every year flu causes "a global spread of disease."
Easy. In May, in what it admitted was a direct response to the outbreak of swine flu the month before, WHO promulgated a new definition matched to swine flu that simply eliminated severity as a factor. You could now have a pandemic with zero deaths.
Under fire, the organization is boldly lying about the change, to which anybody with an Internet connection can attest. In a mid-January virtual conference WHO swine flu chief Keiji Fukuda stated: "Did WHO change its definition of a pandemic? The answer is no: WHO did not change its definition." Two weeks later at a PACE conference he insisted: "Having severe deaths has never been part of the WHO definition."
They did it; but why?
In part, it was CYA for the WHO. The agency was losing credibility over the refusal of avian flu H5N1 to go pandemic and kill as many as 150 million people worldwide, as its "flu czar" had predicted in 2005.
Around the world nations heeded the warnings and spent vast sums developing vaccines and making other preparations. So when swine flu conveniently trotted in, the WHO essentially crossed out "avian," inserted "swine," and WHO Director-General Margaret Chan arrogantly boasted, "The world can now reap the benefits of investments over the last five years in pandemic preparedness."
But there's more than bureaucratic self-interest at work here. Bizarrely enough, the WHO has also exploited its phony pandemic to push a hard left political agenda.
In a September speech WHO Director-General Chan said "ministers of health" should take advantage of the "devastating impact" swine flu will have on poorer nations to get out the message that "changes in the functioning of the global economy" are needed to "distribute wealth on the basis of" values "like community, solidarity, equity and social justice." She further declared it should be used as a weapon against "international policies and systems that govern financial markets, economies, commerce, trade and foreign affairs."
Chan's dream now lies in tatters. All the WHO has done, says PACE's Wodart, is to destroy "much of the credibility that they should have, which is invaluable to us if there's a future scare that might turn out to be a killer on a large scale."
Michael Fumento is director of the nonprofit Independent Journalism Project, where he specializes in health and science issues.
While you can find a capture at archive.org, we have saved a copy here to protect against censorship and for easy sharing.
Source: https://principia-scientific.com/why-the-who-faked-a-pandemic-forbes-2010/